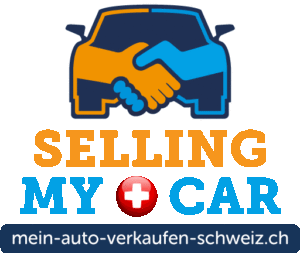 SELLING MY CAR (SWITZERLAND)
Dübendorfstrasse 11c
8117 Faellanden-Zurich / Switzerland
Phone
079 650 50 99
Telefax 043 443 18 86
Please leave us a message!
Selling my used car – it's easy!
Car purchase in Switzerland
If you want to sell a used car in Switzerland there are many possibilities – but surely at mein-auto-verkaufen-schweiz.ch you will get the best prices. Do not sell your old car to just any dealer but only to a professional car exporter. Just call us and we will come to your home and look at your vehicle. It does not matter which brand or type of car it is, mein-auto-verkaufen-schweiz.ch will buy almost any car.
For each car acquisition, a competent employee of mein-auto-verkaufen-schweiz.ch will offer you an approximate price for the purchase. If you decide to make a car deal with mein-auto-verkaufen-schweiz.ch, you have the opportunity to sell your used car in the best case even on the same day.
If you fill out the form for car purchase and send it to us, then your car sale may begin immediately. It is important that all the necessary information is transmitted to us quickly, so that the price is as accurate as possible. Our online offer form is used so that we can get to know your vehicle before we buy it and get a first impression of it.
We also buy vehicles with engine or transmission damage (even a total loss is possible to sell). We support you in selling your used car and always offer you a fair price. No matter what the mileage is or if it is a vehicle with accident damage. 
We not only buy cars – but also offer a free pick-up service. Even if your vehicle is no longer roadworthy or if it is a company car : we buy any brand of car. What's more, the process with our company is always super-fast.
Used car trade – whole Switzerland
Whether a small VW Polo or a big Ford pick-up-truck: mein-auto-verkaufen-schweiz.ch buys almost all vehicles. After inspecting your car, we will present you a non-binding offer. With us you get the best deals in Switzerland. If you accept the offer from mein-auto-verkaufen-schweiz.ch, you will be paid immediately in cash and the best part: you simply leave the whole paperwork to us. This is how you make money out of your used car quickly and easily. After the sale, of course, we immediately collect your car. If your used car is already damaged, then do not repair it by hook or by crook, but send us a message and sell the car as it is. Our purchase is aimed at cars of all types, any vehicle is welcome.The deregistration is included in the procedure at mein-auto-verkaufen-schweiz.ch and the valuation of the automobile depends on the particular damage. If the vehicle is still drivable, you will of course get more money out of it.
Damaged cars – the best prices!
In addition to used cars, we also buy cars with accidents. So you can make money even from a crashed car. If it comes to a no-deal, we still do not charge you anything for our journey. The removal of your broken car or used car is completely free of charge. Trust us to sell your automobile. Call us right now and we will come over and buy your car. If you have any questions, you can always call us at 079 650 50 99. We are looking forward to your call. Every car with a collision has different damages and that is why an accurate valuation is necessary before buying a car. Despite the accurate estimation of value, our procedure is very fast. And also we offer significantly more money for your old car. The agreed price is paid immediately in cash and on the spot – no matter where you live or where your car is parked. We offer good prices so that you benefit optimally from our car trade.